IV NUTRITION THERAPY CERTIFICATE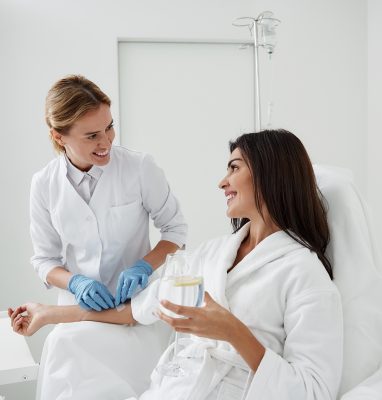 IV Nutrition infusion therapy has increased in demand over the years for cosmetic purposes. It is a method of delivering solutions of vitamins and minerals directly into the bloodstream via IV – intravenous infusion.
This course is designed for physicians, nurse practitioners, registered nurses, registered practical nurses, dentists, pharmacists, respiratory therapist, international medical doctors and nurses.
This course is offered 1 day in class or Online. The course covers the fundamental principles of intravenous (IV) therapy and demonstrates how to properly assess the IV patient, understand the basics of IV solution, preparation insertion, and administration.
Participants will get introduced to most common vitamins and nutrients available for cosmetic purpose.
Participants will learn:
Patient Consultation: medical history, indications and contraindications, informed consent form and consultation process
Scientific Evidence: essential nutrients: vitamins, minerals, and amino acids
Practical Fundamentals: sterilization, mixing protocols and vial preparation
Products choice and Clinical Protocols
Safety and efficacy, administration room, storage of materials, and preparation for IV procedure
Infection Control Procedure: injection site, bio-hazardous, and waste disposal
Patient consultation, pre and post IV therapy administration and best practices and much more…
A tax tuition receipt and a certificate is provided upon completion of this program.