Personal Support Worker Certificate Online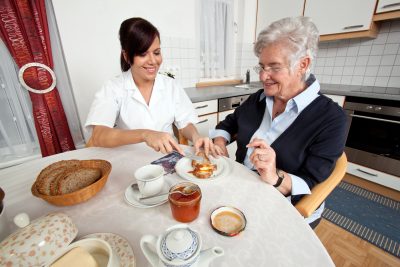 The Personal Support Workers (PSW) online hybrid course is open to anyone who enjoys working in the caring field. PSW's are important members of the healthcare team who assist persons with tasks such as activities of daily living including home management, personal care, family responsibilities, and social and recreational activities through a holistic approach. As a PSW, you will work with nurses and other healthcare professionals, assisting them with patient care. The PSW is also a vital part of community health care and often the person who really makes someone's day when they need a smile or need companionship.
The Personal Support Worker certificate online hybrid program is 40 weeks.
The program will give you the skills you need to get into the workforce as a Personal Support Worker. You can complete the course at your own pace and you will have 24/7 course access.
Course content follows the most current and relevant trends in professional practice. Course follows MTCU PSW program standards. During this program, you will take courses in a supportive environment.
Program modules
Support care Role of the PSW
Assessment of Client Needs
Helping the relationship
Implementation of Care Plans
Communication Skills
Safety at Work
Household Management and meal preparation
Assisting with mobility and personal care
Anatomy and physiology
Caring for clients with cognitive and physical impairment
Assisting with Medications
Job search
For the lab component student will be expected to come into the school to practice skills learned from theory learned.
The student will be expected to complete a community clinical placement and institutional placement in a nursing home.
Highlights
Program theory is all online
Access the course 24/7 from anywhere
Includes in-the-field training to get the hands-on, practical experience you need